I've really been trying to sew from my stash but every once and again, you see an inspiration pic and get distracted by shiny objects. I kept seeing these amazing border print dresses and I just had to have one. So ordered two yards of this yummy print from Fabrics and Trimmings on Etsy.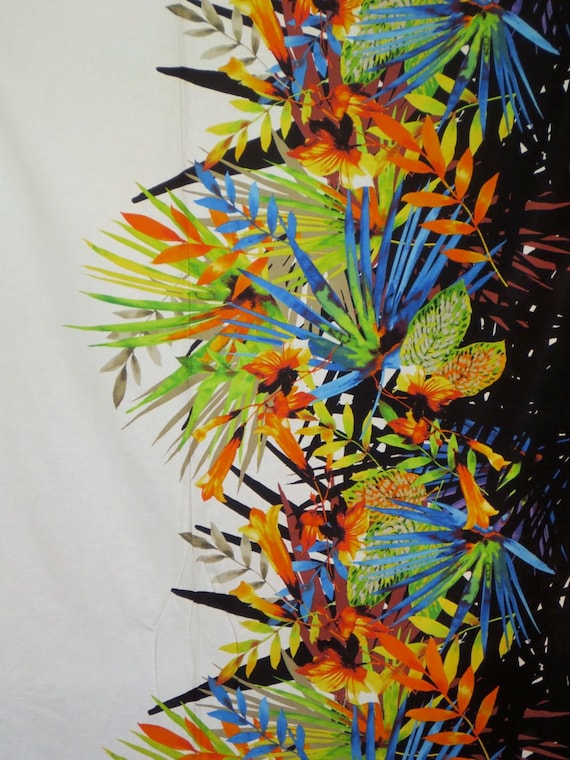 I wanted a basic dress pattern without a whole lot of details. I flipped through my pattern stash and decided on
New Look 6023
. I wanted the tallest part of the print to be the center of the dress. I folded it to cut the front and the back is cut in two pieces. The bodice and midriff are cut from the white portions of the fabric.
I definitely got good use of my fabric. this is all I had left.
This dress went together fairly easily and I was very pleased with the outcome. As a bonus, I used remnants from the white tie dress to line the bodice. SCORE!
Here is my pattern review for fellow sewers. This dress is entered into the pattern stash contest.
Pattern Description:
Misses' dress with neckline and sleeve variations. New Look sewing pattern
Pattern Sizing:
I cut size 12 for the bodice grading out to size 14 in the waist and hips. I probably could have cut a 10 and graded out to 12.
Did it look like the photo/drawing on the pattern envelope once you were done sewing with it?
Yes
Were the instructions easy to follow?
I really didn't use the instructions so I can't say. But the pattern went together very easily.
What did you particularly like or dislike about the pattern?
I liked the overall simplicity of the dress. I needed a pattern with a waist seam to use with my border print.
Fabric Used:
Michael Miller cotton border print.
Pattern alterations or any design changes you made:
I added two inches to the length of the skirt and omitted the embellishments on the waistband. I fully lined the dress but also used the front facing piece.
Would you sew it again? Would you recommend it to others?
I might use this pattern again. I really like View D.